Garden Supplies
Whether it's our fabulous seed supply, wonderful organic fertilizer choices, or expert advice, let Van Atta's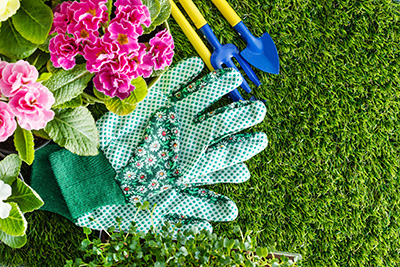 staff and selection make gardening and landscaping stress free and enjoyable. We have watering supplies, pesticides (both chemical and organic), hand tools, gloves and gardening shoes, and everything else you could need to make your garden grow! Popular brands we carry include Espoma, Dairy Doo, Baccto, Bonide, Jack's Classic, Hart Seed, and Botanical Interest seeds. We take pride in offering a nice selection of organic and pollinator friendly products.
Bulk Soil and Mulch:
(

per cubic yard

)
Wood ChipsHardwood Shredded BarkRed Colorized Shredded BarkCedar Shredded BarkTop Soil 
Bagged Soil and Mulch: 
(

Items typically in stock

)
Hardwood Shredded BarkRed Colorized Mulch Cedar Shredded Bark Peat moss: 2 cu ft      
Dairy Doo Compost Manure: 1 cu ft                  Dair Doo Topsoil: 1 cu ftBaccto Professional Mix: 2 cu ft Baccto Lite Potting Soil: 40 qtsGarden Magic Black Top Soil: 40 lb bag  Garden Magic Compost & Manure: 40 lb bagCypress MulchPine Bark NuggetsBlack MulchPlay SandStraw Bale 
Garden Edging:
Aluminum Edging 8' length  ( Mill, Green, and Bronze options available)StakesEdge Pro Poly Edging per 20' length (includes stake kit) For any availability questions, visit our online store through the "Shop" button on the home page, or give us a call at (517)339-1142!